about:
Tractor Soda is a national brand that markets unique clean drink mixes to the restaurant industry. Their work is fueled by one simple idea - to create the cleanest, most flavorful beverages possible. With a brand that focuses on keeping what we drink as clean as the food we focus on eating, Tractor Soda is passionate about their brand, clean sourcing and providing the delicious fountain drink concentrates the restaurant industry can offer to their customers.
Industries:
Manufacturing
e-Commerce
Beverage
Food
the challenge:
As a national brand, Tractor Soda was looking for a custom website portal that would allow their individual vendors to easily login while at the same time giving them complete control over both the front and backend of their website. In addition to the custom web development, they had recently completed a complete overhaul of their brand featuring bright new colors and appealing typography that highlighted their products. Their desire was to implement that brand across their online presence in a way that would provide the same experience for their vendors as for their direct customers and the general public. 
Another big challenge facing us was in creating a custom and dynamic pricing model that would allow for each identified level of supplier to view their custom discount level, be able to manage past orders, make new orders at their custom pricing, and track those orders and re-order them.
the results:
Our first step was to integrate a new custom design into their WordPress website completing the customized programming that would ensure the backend could be easily modified and managed by the client as they saw fit. The custom development we completed enabled them to be able to easily change their pricing tiers and discount levels for each of their suppliers, and also enabled them to upload new content consistently without running into any serious issues.  Additional coding customized the cart option by providing a specific design that would display to customers and vendors which discounts were available at which levels. As a result of this system, not only could the customer get a discount, they could also get a discount based on volume (which was not permitted before).
By the end of this project, Tractor Soda had a completely redesigned website that more effectively catered to their vendors and customers.  Their vendors can now more easily manage orders and view which discounts they qualify for. By redesigning Tractor Soda's site as well, the branding and appearance is now consistent across the customer and vendor levels of the site as well.
Brand Implementation

By collaborating with the client on their recent brand overhaul, we were able to take the new designs into the web environment creating a fresh online experience for both retail and vendor sales. 

Project Management

Complete project management including setting direction, remote team management and organization throughout the entirety of the project.

Website Development

Custom WordPress coding integration that allowed for a vendor portal with dynamic pricing and full control for the Tractor Soda team through within the website backend.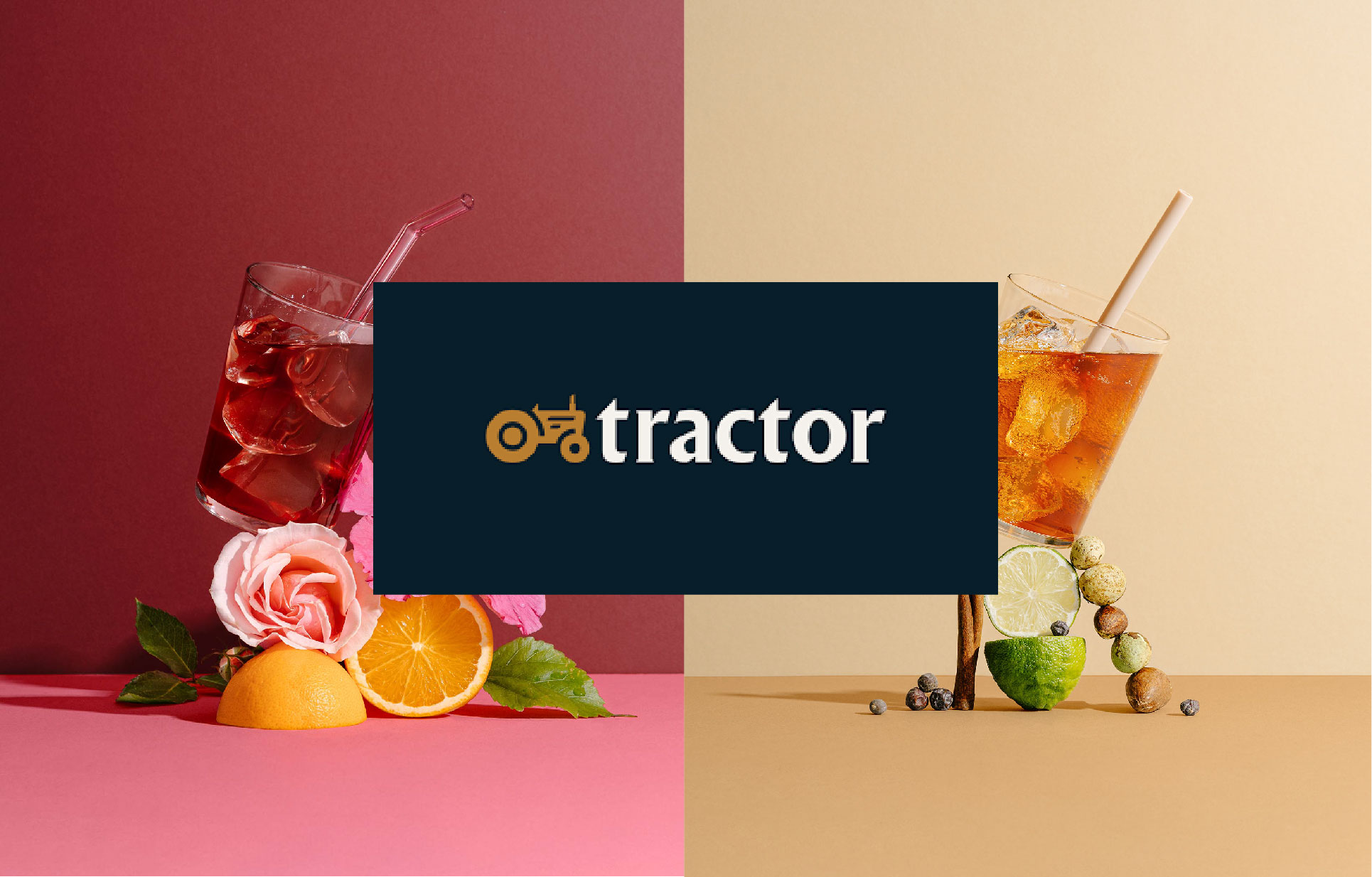 brand elements
A new brand with updated colors and custom icons, typography and graphics was created based on market research and in-line with Raw Dog Food and Company's values and aesthetic.  The focus was on the needs of their customers with an emphasis on standing out from the crowd.
Ready to find out more?
Drop us a line today and see how we can help you get your project launched and earning revenue.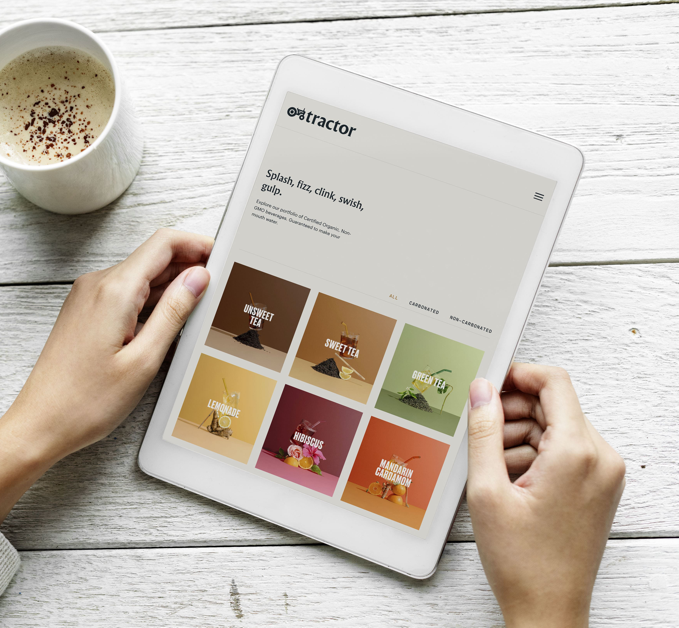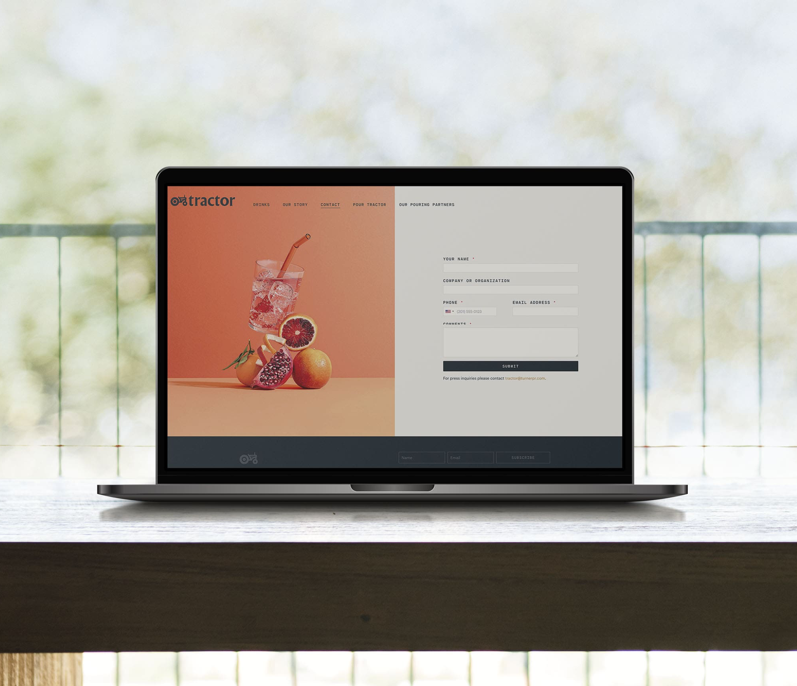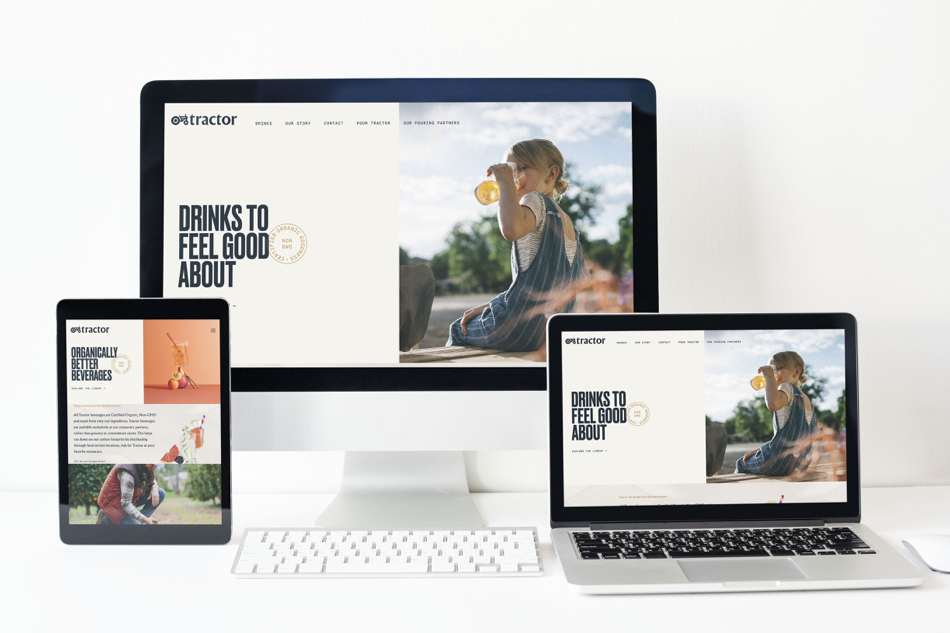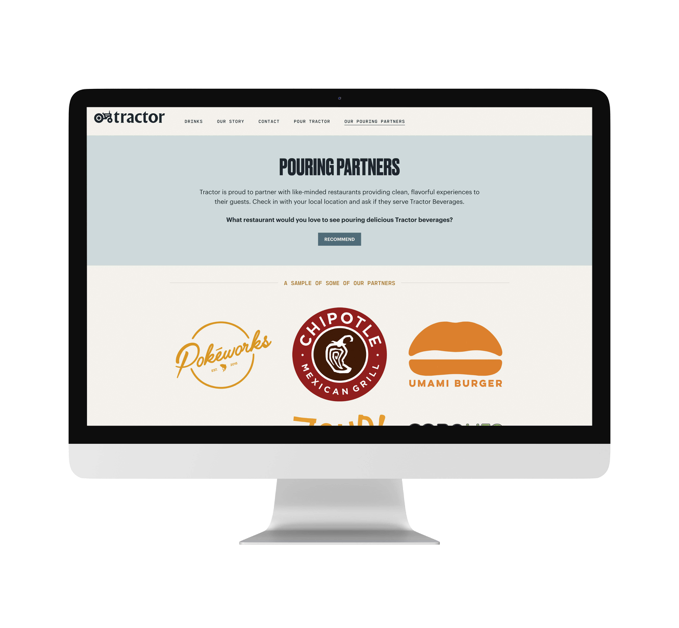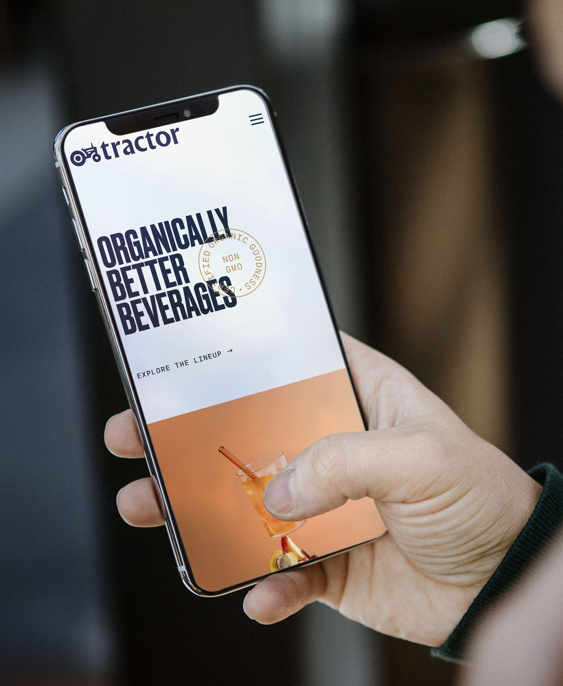 All
Web Design
Web Development
enquire

today to see how we can help you with your Digital Presence!
Let our team put together your next web development, design or marketing project and you won't be disappointed!