about:
United Nurses of Children's Hospital (UNOCH) is a group of professional nurses, therapists and technicians dedicated to promoting excellence in the care of infants, children and their families. As a non-profit whose goal is to ensure that changes in patient care move in a positive direction. They are committed to a working relationship with hospital administrations that is built on mutual cooperation and respect.  The client's existing website was old and had a dated design that no longer appealed to it's audience. A fresh design based on the preferences of those involved with UNOCH was needed.
the challenge:
UNOCH's existing website had run its course and was no longer appealing to its user base, members, board or funders.  In order to increase use, there was a need to update the design and re-organize content in a way that allowed site visitors to find what they were looking for quickly and intuitively.  This required taking a look at the content that was most read and useful as well as organizing it within a design that provided a fresh new look. 
the results:
Enquire Digital joined their development team to put together a design that would re-organize the existing content on their website while creating a more modern look that would appeal to their members, board, volunteers and constituents. The result was a fresh box-style design that worked well on mobile keeping the most used content in the easiest to access areas of the site.
Branding

UNOCH wanted to retain the look of their long-standing brand (logo, colors and typography) but wanted a more modern look that incorporated their unique style on the website. By working in a mobile-first approach, we kept the boxed look and feel of the UNOCH brand while giving them a much more appealing website design.  

Project Management

The management of this project including collaborating with an external development team alongside the client.  Our role was to communicate with the client about their design needs and to work closely with the developer to ensure that the coding and programming being done to build the site was in line with the new design styles.  Alongside providing consistent communication, our design team worked in person with developer to meet the deadline the client needed for launch.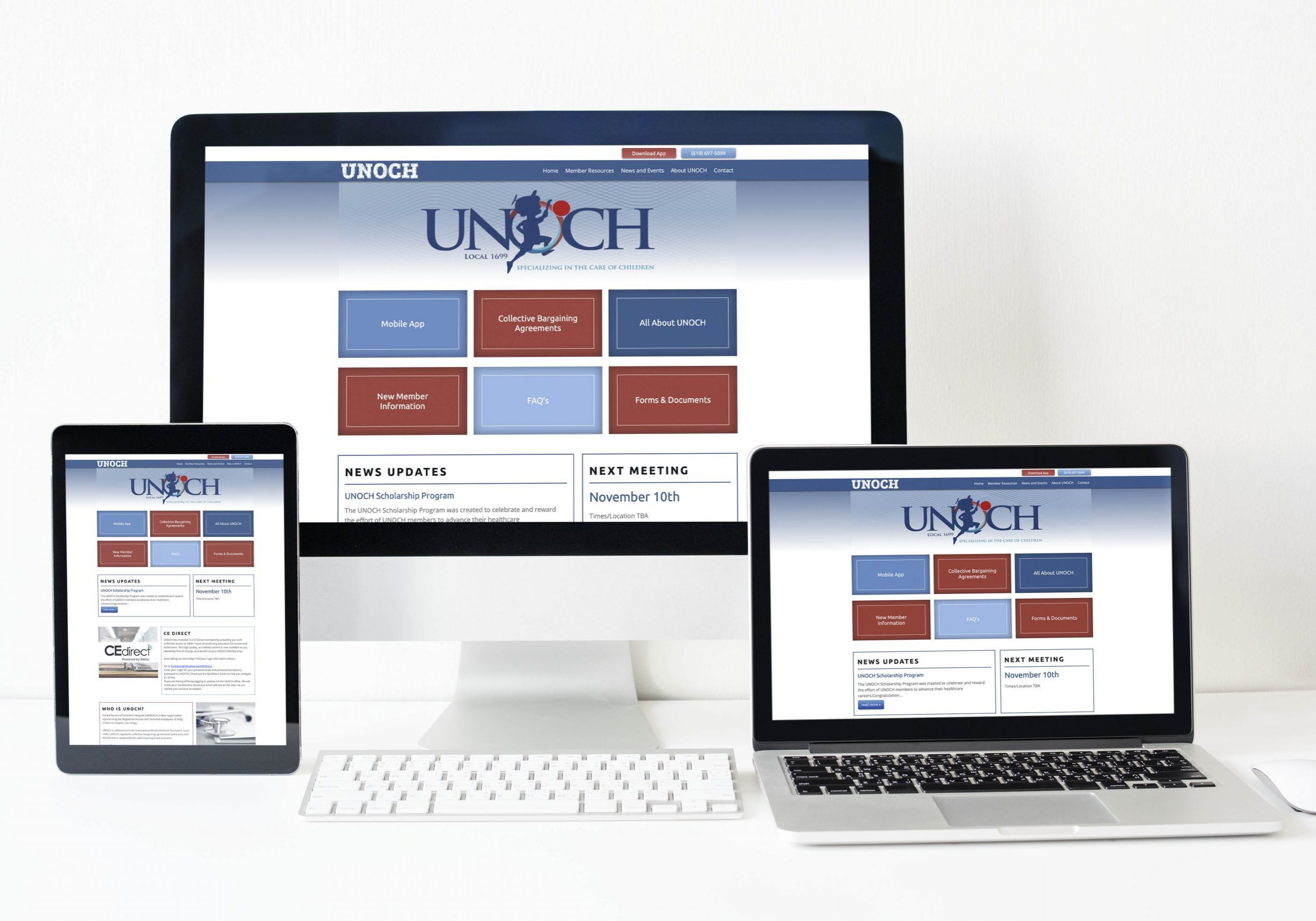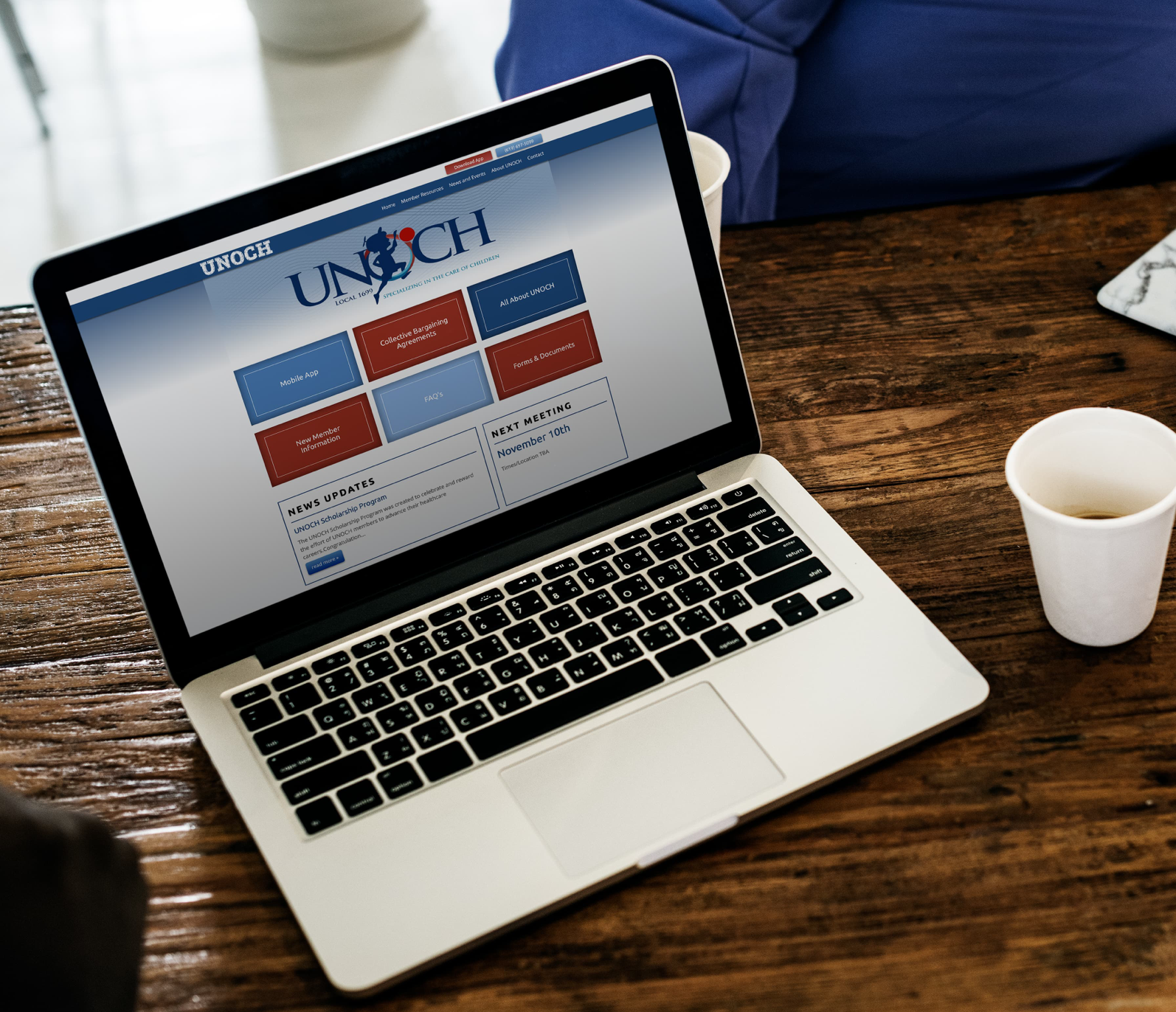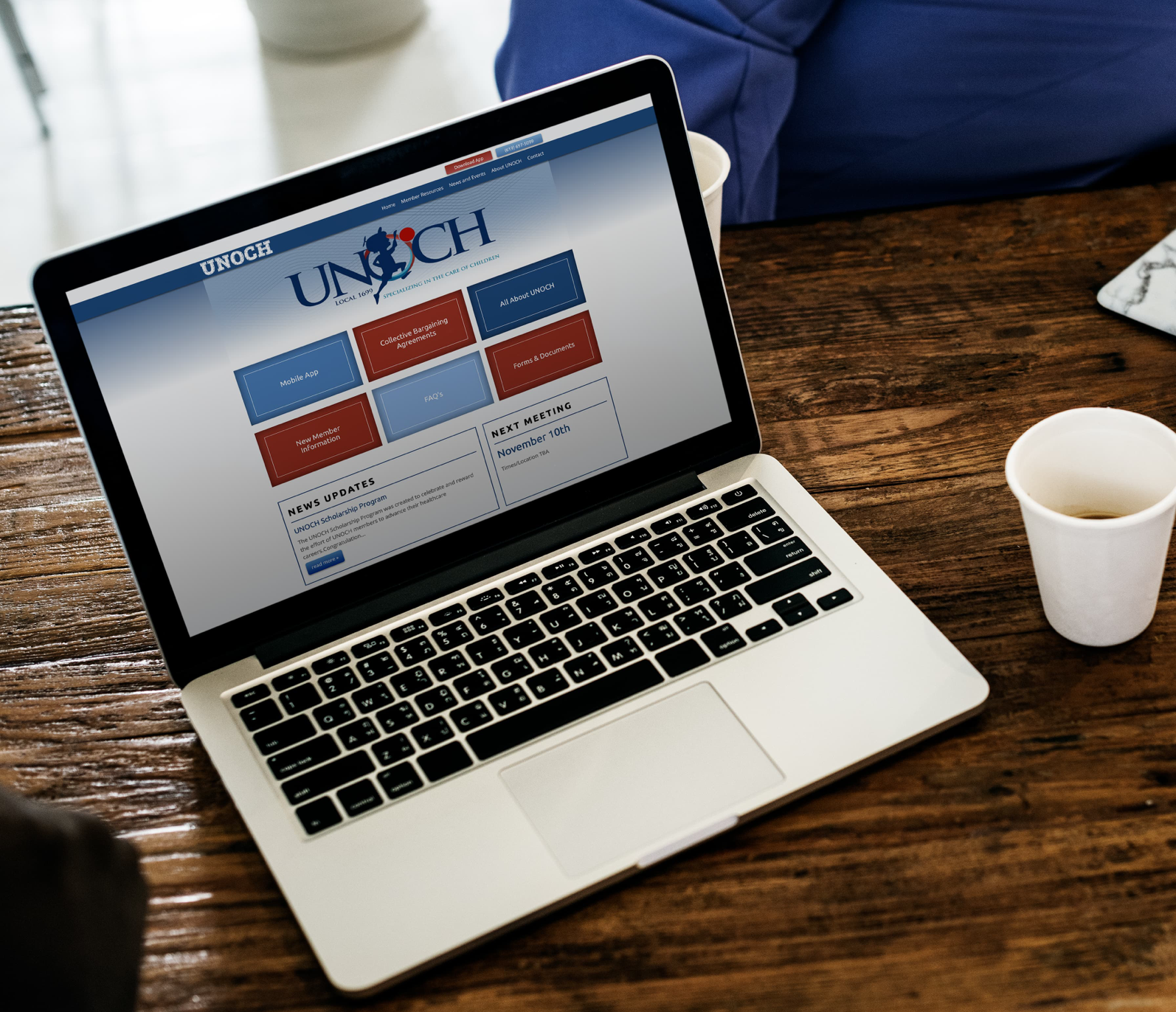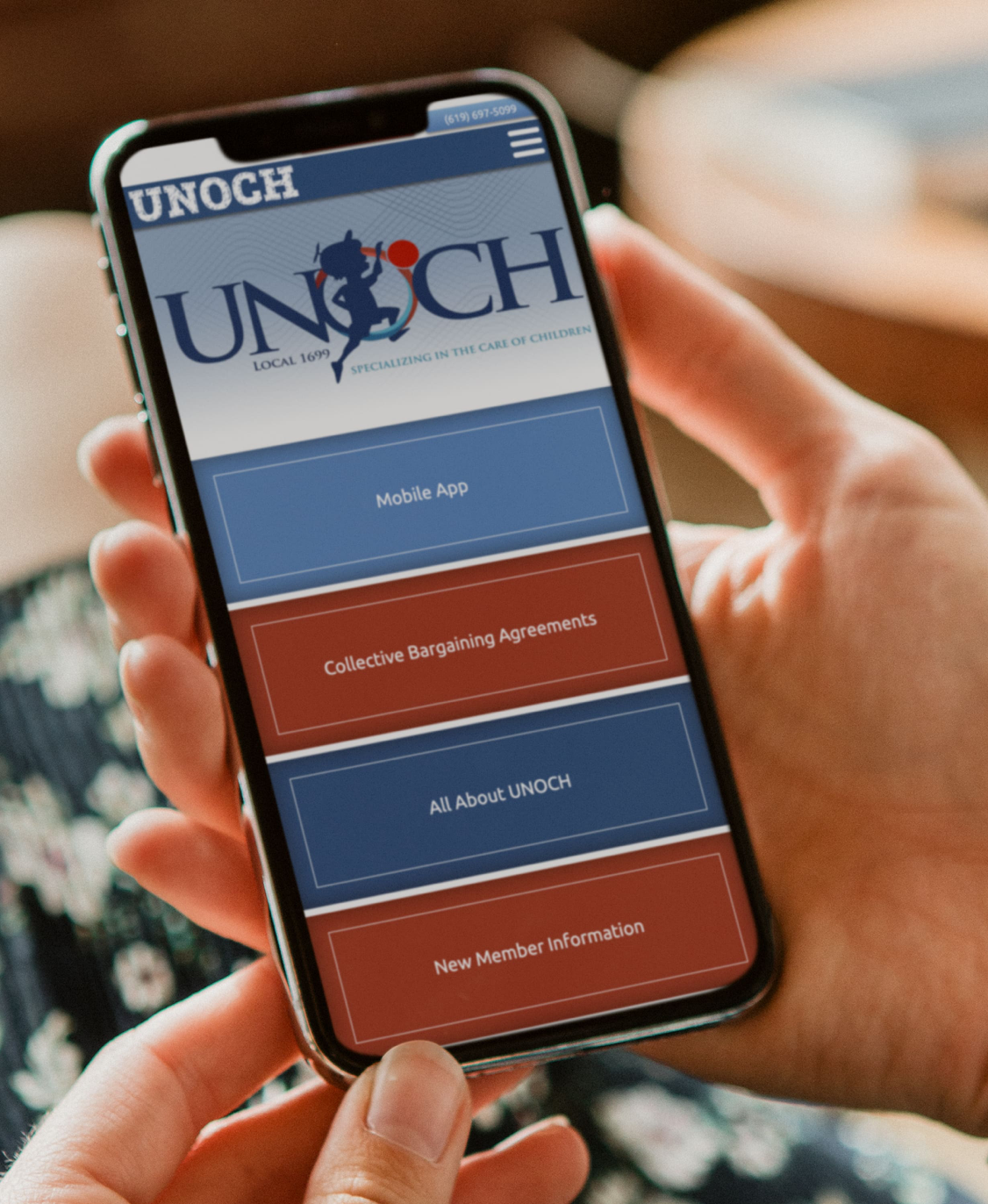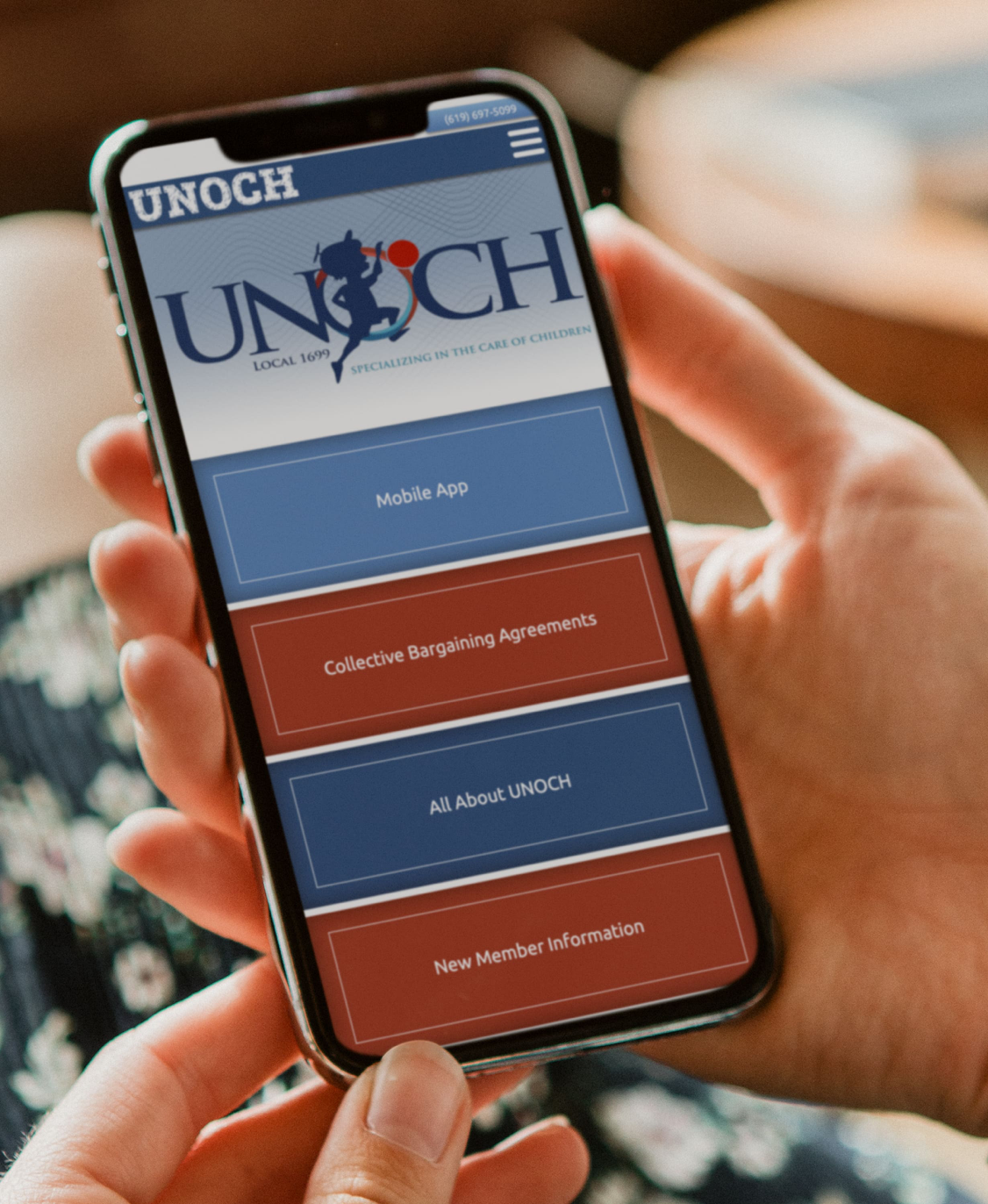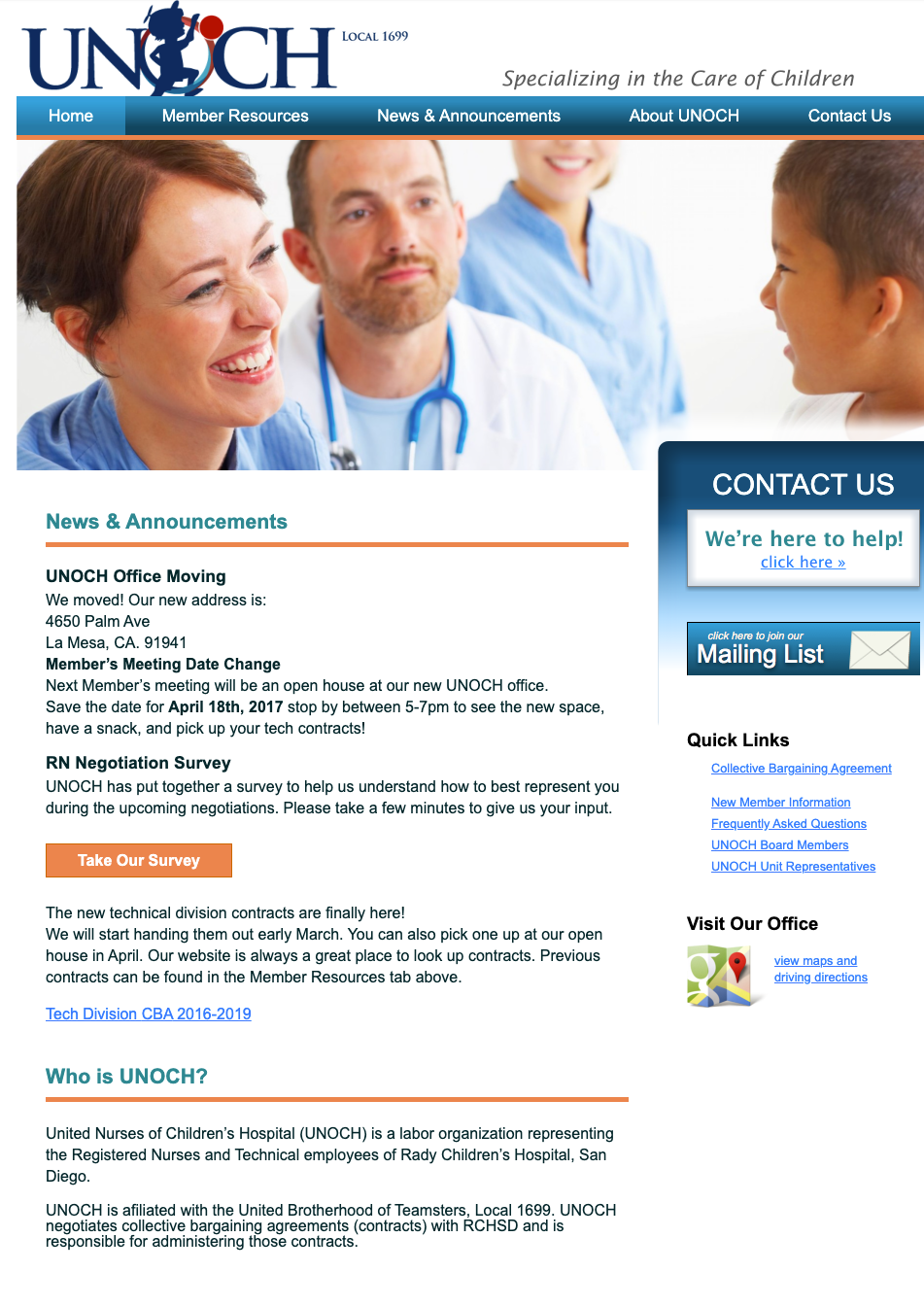 Ready to find out more?
Drop us a line today and see how we can help you get your project launched and earning revenue.
All
Web Design
Web Development
enquire

today to see how we can help you with your Digital Presence!
Let our team put together your next web development, design or marketing project and you won't be disappointed!