about:
American Shooting Systems is a target shooting company that markets to the American gun owners and outdoorsmen and women. With a need to improve the appeal of his existing site and create a platform that would increase conversion rates for traffic that was driven to the site, the client came to Enquire Digital for their online business expertise.
Industries:
Recreation
e-Commerce
Manufacturing
the challenge:
With a selling product and a small market, American Shooting Systems was looking to improve their online traffic and increase their online sales. The main challenge the customer had was in locating content that was archived deep in the internet, redesign the entire website from the ground up, and to drastically improve the search engine optimization (SEO) rankings of the site so it would be more visible on the Google search engine results pages.
In addition, in order to increase sales volume, the product needed to appeal to a larger customer base than gun enthusiasts which required a full reworking of the brand colors and website design. 
Finally, the site was not ranking well and had functionality issues that were preventing it from being seen and visited by any relevant traffic.
the results:
In order to expand the clients sales market, we completed market research and strategy that uncovered additional target markets. Though the existing site was aimed at gun enthusiasts we determined that other viable customers were those connected with Nerf or Airsoft shooting. Subsequently, we were able to  increase American Shooting Systems' customer base from the backwoods shooter in order to boost revenue.
Once additional buyers were identified, we created updated photos, videos, and other forms of media that would equally entice the gun enthusiast as well as the uneducated layman. We wanted to make sure that potential customers who visit American Shooting Systems could quickly learn about what set their targets and shooting equipment apart from their competitors on the market. The new design of the website centered on appealing to a broader range of customers.
Once launched, on-site SEO was applied in order to boost ranking for the desired keywords increasing traffic and creating a base for future online marketing ads.
Strategy

In order to broaden the market potential of American Shooting Systems, strategy, collaboration and brain storming that looked at hard numbers in the shooting sector. This information was analyzed and two new targets were identified (Nerf & Airsoft enthusiasts), in turn creating the potential for new revenue.

Web Design

A complete rework of American Shooting Systems brand was done so that it would appeal to a larger audience while retaining the precise benefits and sales copy that would entice buyers, meet their needs and address their objections.  The color palette was kept to a patriotic American theme that represented the values and brand in a way that was palatable to broader market base.

Web Development

A complete WordPress WooCommerce setup was implemented on the site with the use of an easy-to-use drag and drop framework. Once configured, the pages were coded to match the custom designs that were created during the Design phase. The result is a manageable website with a fresh look that appeals to a broad market of shooting enthusiasts whether they be firearms, Nerf, Airsoft or similar.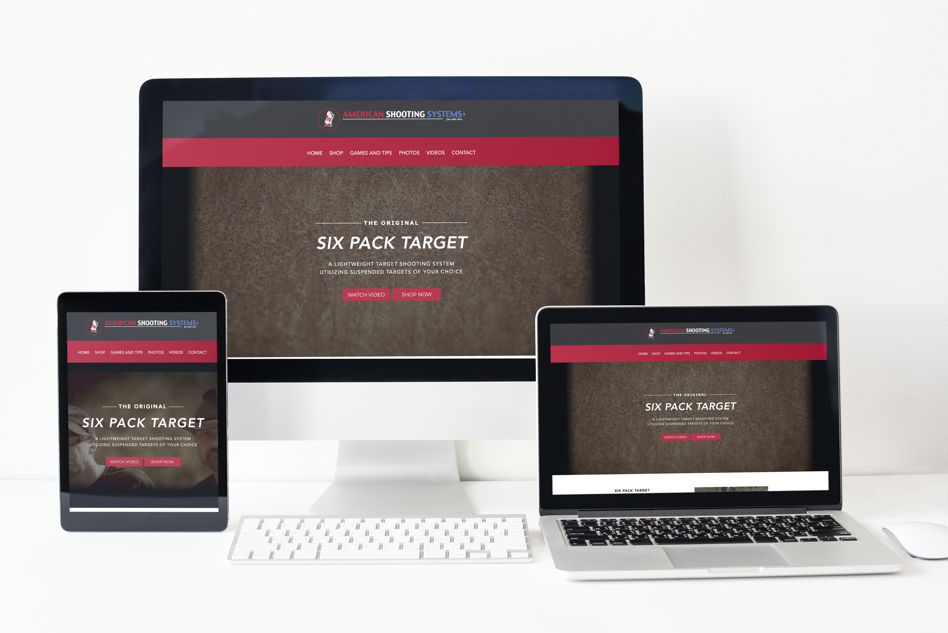 Ready to find out more?
Drop us a line today and see how we can help you get your project launched and earning revenue.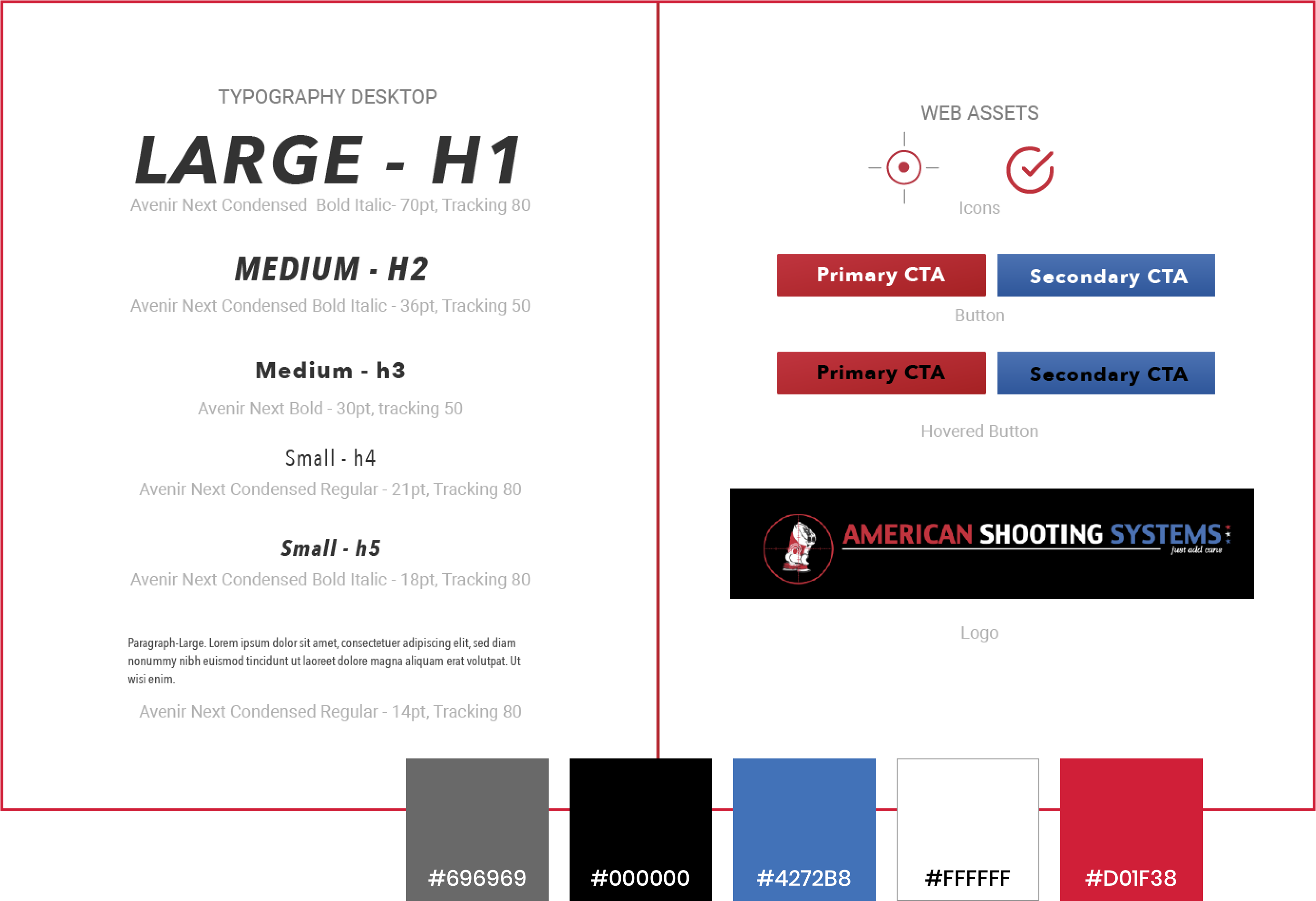 brand elements
A new brand with updated colors and custom icons, typography and graphics was created based on market research and in-line with American Shooting's aesthetic and look.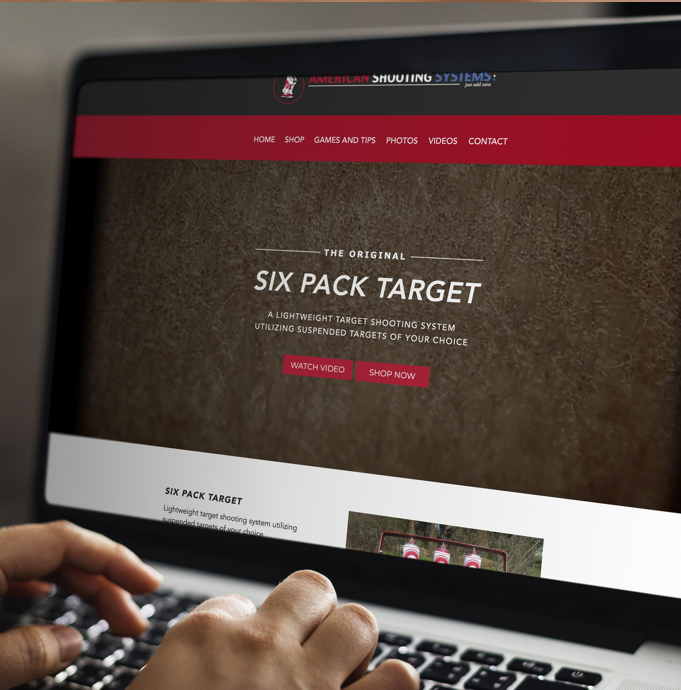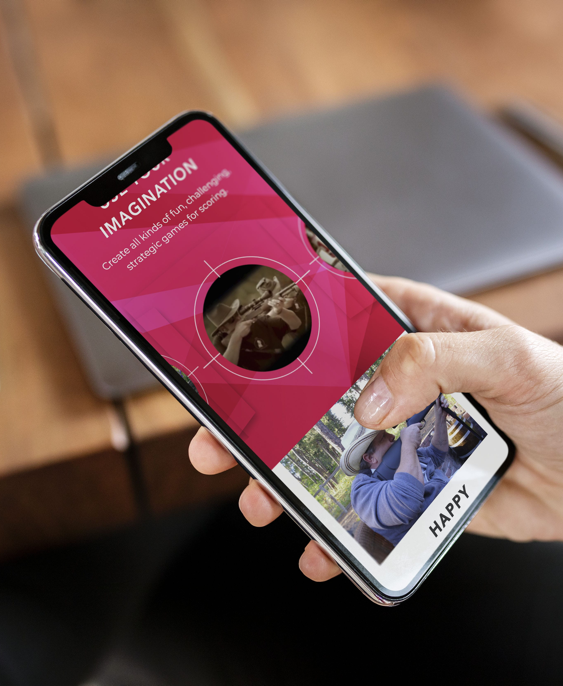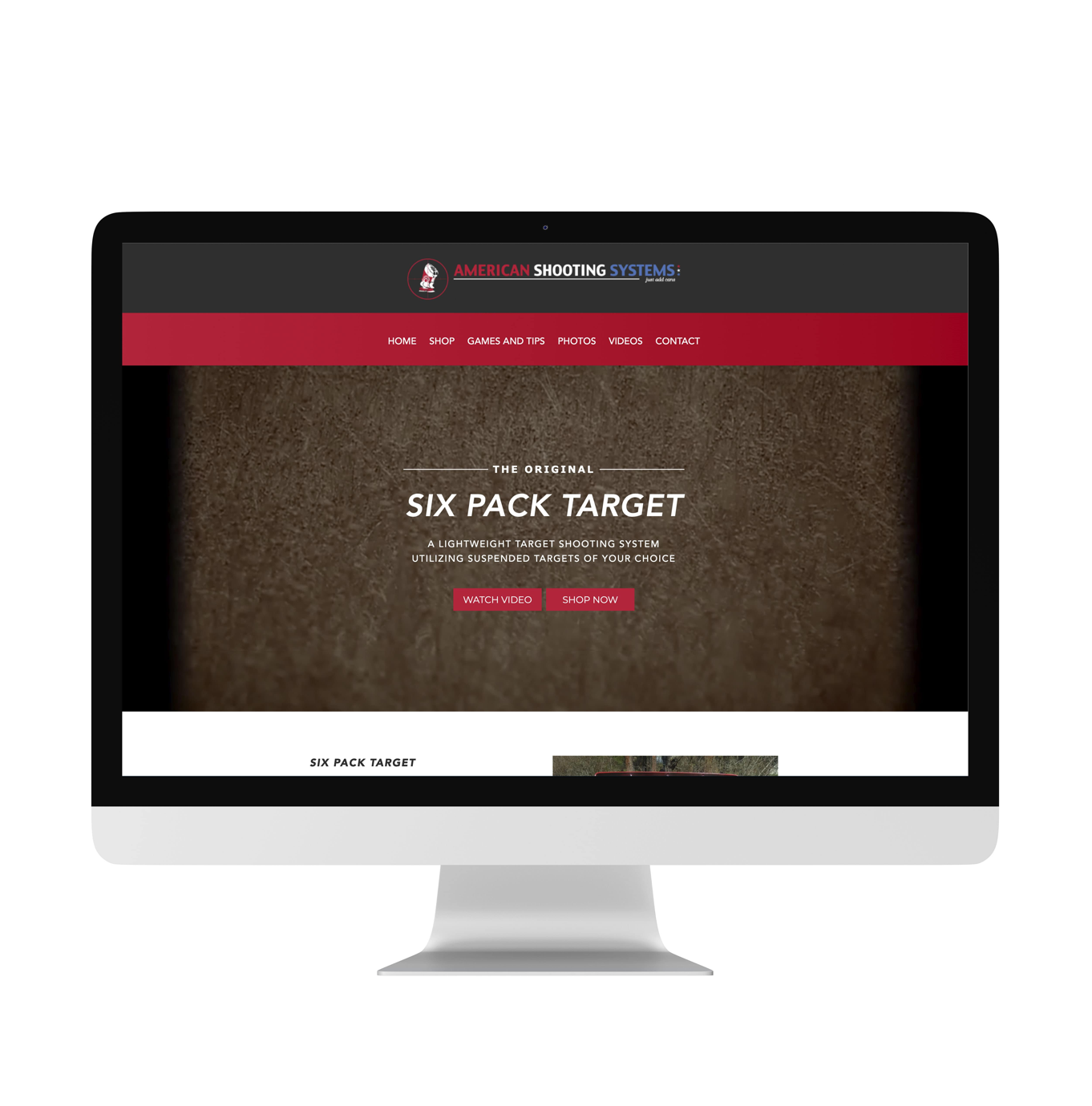 Custom Dynamic Video Feed
All
Web Design
Web Development
enquire

today to see how we can help you with your Digital Presence!
Let our team put together your next web development, design or marketing project and you won't be disappointed!