about:
Iron Mountain Studios is an art gallery based out of Post Falls, Idaho that focuses on custom metal art. With a strong presence selling direct through Costco stores, Etsy and Amazon they needed to find a way to re-capture some of the margin being paid to those platforms by moving the website to the forefront of their selling strategy.
work:
Market Research
Web Design
Web Development
App Development
Industries:
Manufacturing
e-Commerce
Art
the challenge:
In order to meet their set revenue goals, the Iron Mountain website was in desperate need of being updated and redesigned.  Although they had a broad sales base through Amazon, Etsy and Costco, a lot of margin was being lost to selling on external platforms. 
In addition to needing a major overhaul to the website, Iron Mountain Studios was not effectively segmenting traffic into their many different product categories. As a result, they were having a very difficult time showcasing their products effectively to potential buyers. 
Once the website was addressed through a fresh design, Iron Mountain needed to be able to advertise and direct traffic to specific products through online advertising. With the many options available to them (Pay-Per-Click, Retargeting and Social Ads) a strategy was needed that would choose the best sellers and market them to the best potential buyers.  
the results:
As we approached this project, we first took gathered and analyzed the existing traffic the Iron Mountain Studios was receiving online.  This told us what website content was still relevant and which could be removed during the redesign. This left us with areas that needed new content created. We collaborated with IMS to get this content written up during the process of prototyping the new site flow. 
During the wire-framing process attention was paid to how potential buyers would look for and browse for products.  We also added a number of call-to-actions throughout in order to increase conversion rates. During the build, we implemented a new review system that made it easier for customers to leave positive feedback. The new system ensured that the freshest reviews were always featured first so that new customers could see the most relevant and recent information. 
Once the site was redesigned and integrated with their other online sales channels (Etsy and Amazon) we were ready to begin targeted product marketing that was directed at increasing revenue.  
Strategy

Full market research that uncovered key online competitors, buyer personas, and target market demographics that improved the keyword and targeting for search and online advertising and laid the foundation for the website redesign.

Web Design

We started the design process with the existing Iron Mountain Studios logo and colors.  Once strategy and a good flow for the site were outlined that would increase conversions, we overlaid the frame with a colorful design that highlighted the natural colors present in their products and was reminiscent of their Northwest location and appeal to their Mountain Based customers. 

Digital Marketing

With the website newly redesigned, the backend functionality updated and ready to receive and process orders. We began the process of implementing ongoing PPC (pay per click), SEM (search engine marketing) and SMM (social media marketing), ad design, revisions, launch, management and reporting.  This work was the initial goal of Iron Mountain Studios and the goal of bringing sales back from Etsy, Amazon and other online commission based sales platforms is now in the works.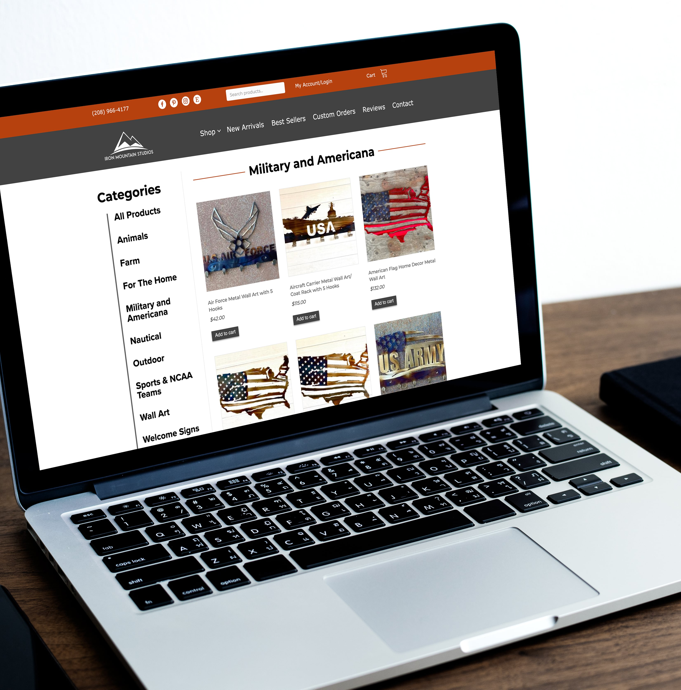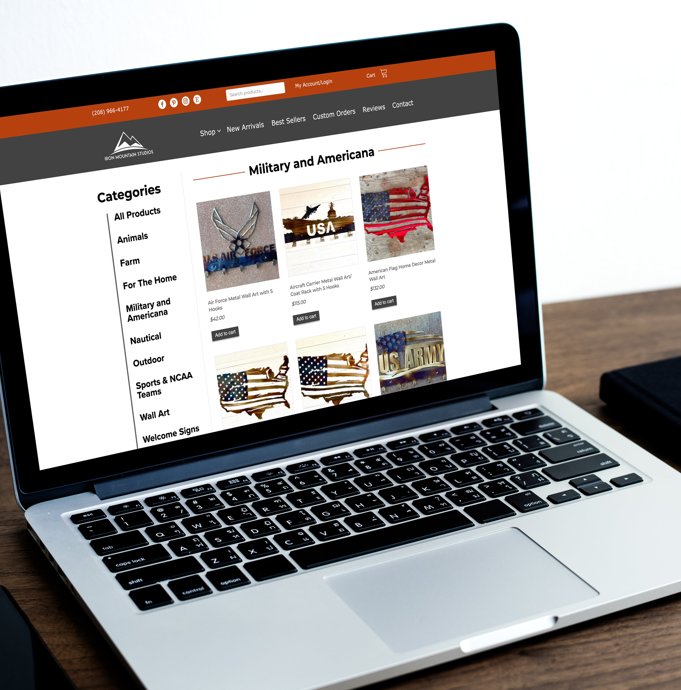 Ready to find out more?
Drop us a line today and see how we can help you get your project launched and earning revenue.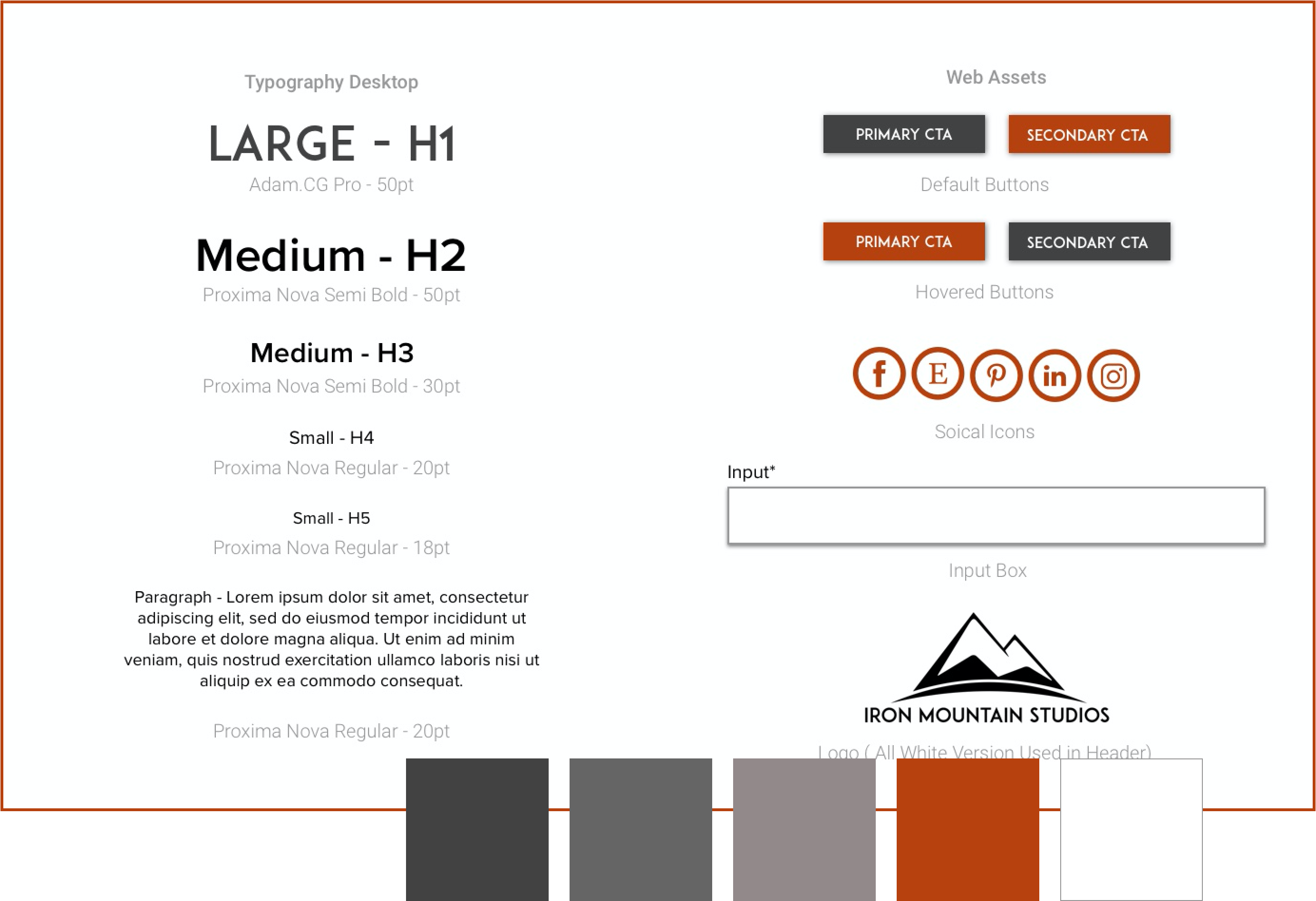 brand elements
While we kept the existing Iron Mountain Studios logo, we did collaborate with the client to freshen up the colors and typography on the site. By incorporating textures and dynamic video that highlighted some of the crafting that goes into the product we brought a new look to the brand.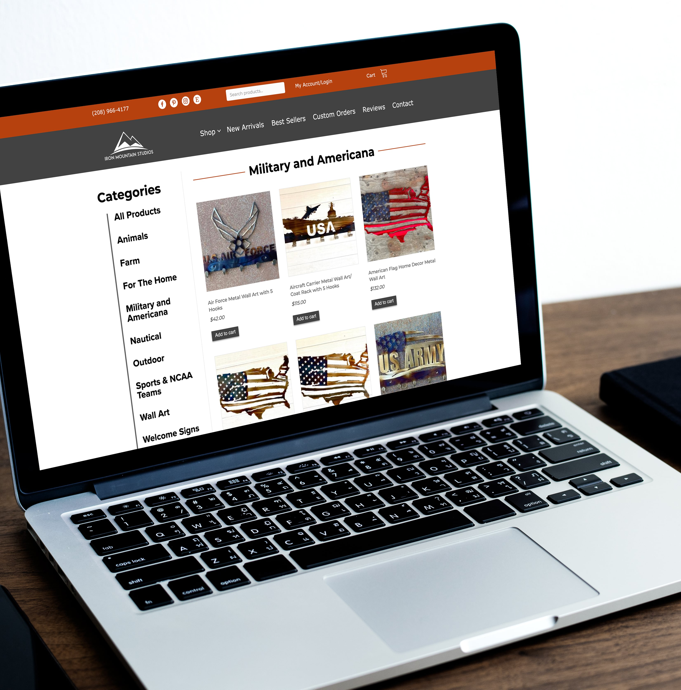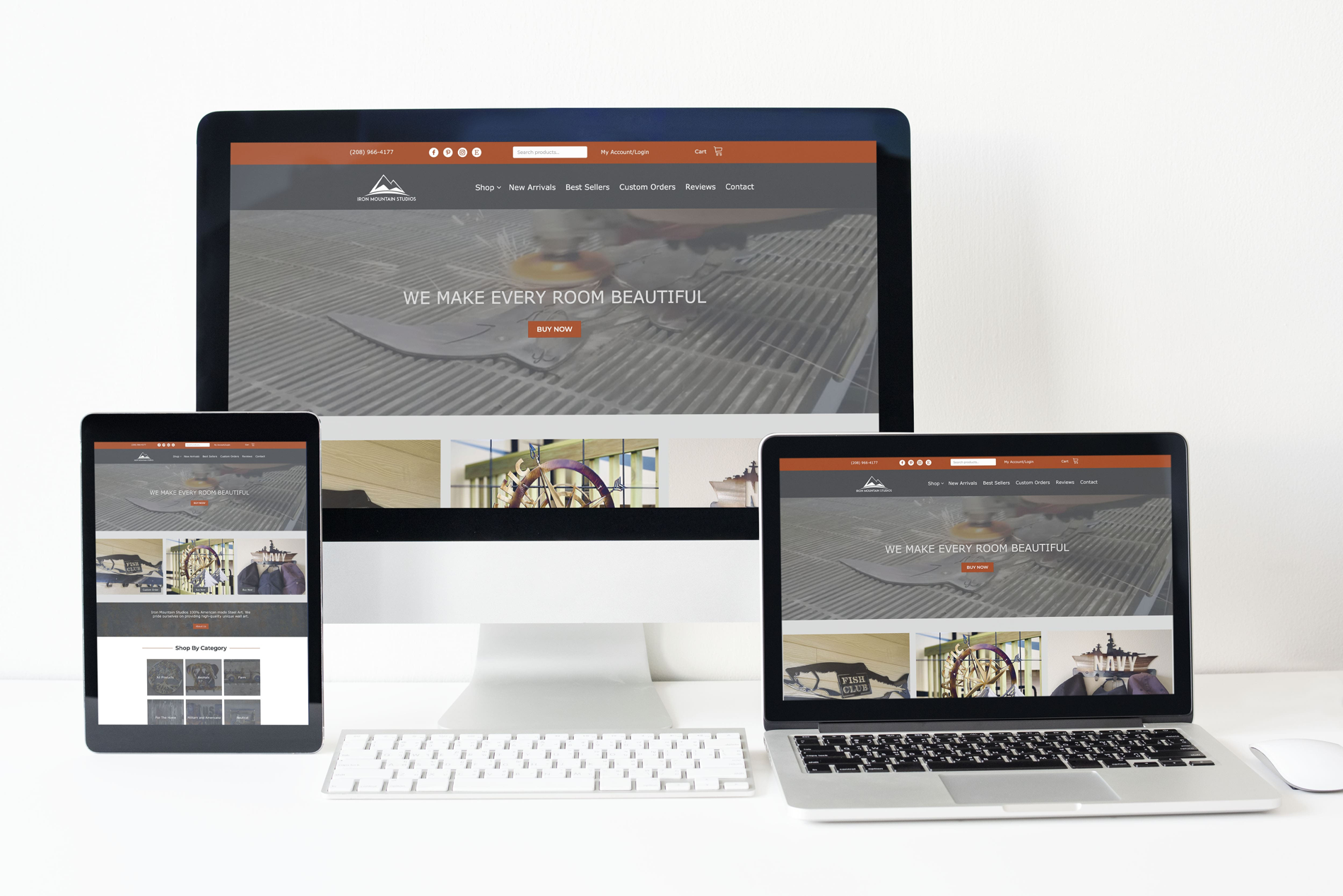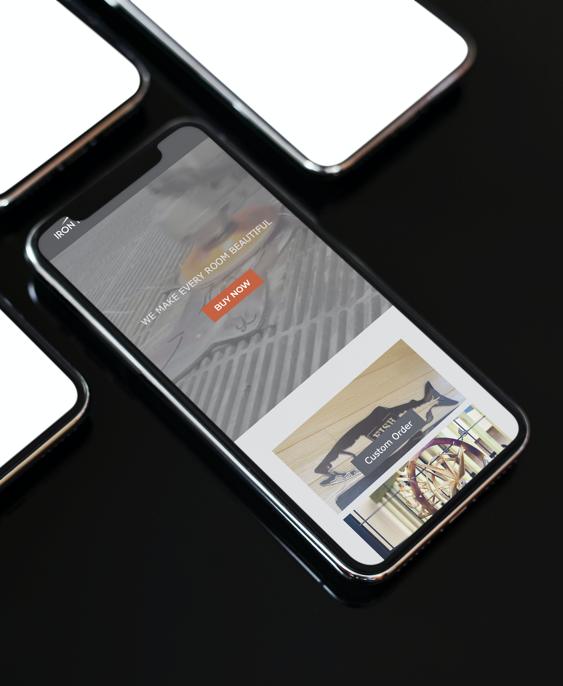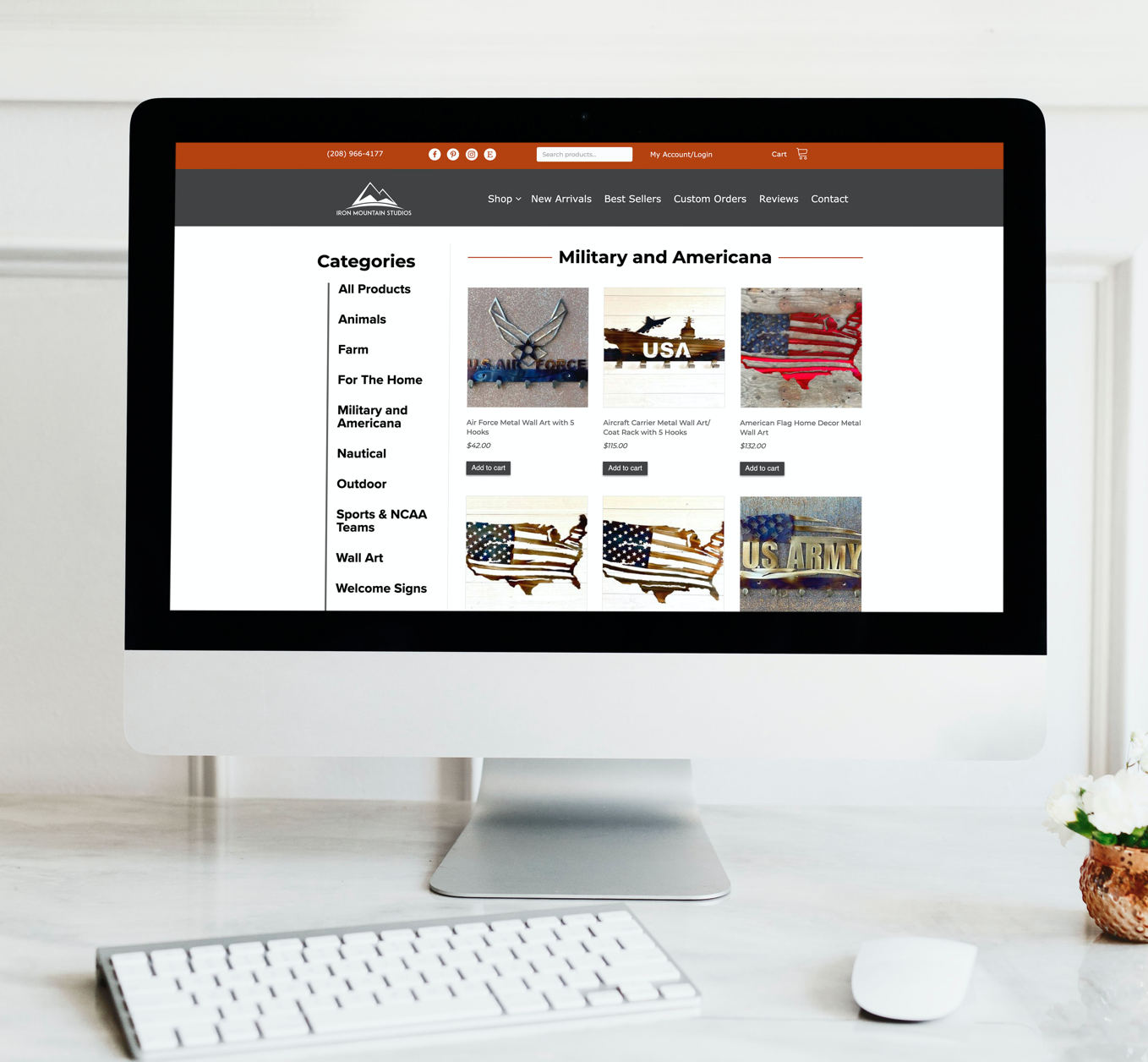 All
Web Design
Web Development
enquire

today to see how we can help you with your Digital Presence!
Let our team put together your next web development, design or marketing project and you won't be disappointed!